Senate District 6 Update

May 27, 2021
Note from Erika 
 Dear Friends and Neighbors: 
Summer is almost upon us! If you have not already, sign up to get your vaccination now so that together, we can all get #vacc2normal and enjoy our summertime activities.
Please be aware that while we are beginning to re-engage in-person office operations, we are also continuing to serve Michigan's 6th Senate District remotely. If you have any questions or concerns, we can be reached by email at SenEGeiss@senate.michigan.gov and by voicemail at (517) 373-7800. 

Erika Geiss
State Senator
6th District

In This Issue
Legislative Update
Vaccine Update
Updates to Restaurants and Venue Orders
MIOSHA Guidelines Update
Unemployment Assistance
Community Update
Legislative Update
Senate Bill 479: Eliminating No-Knock Warrants
This week, I introduced Senate Bill 479, which would require warrants to ban the use of no-knock warrants. This bill would require police officers to be in a clearly recognizable uniform and to provide occupants notice of the officer's authority and purpose before being permitted to execute a warrant. SB 479 would also prohibit the use of flash bangs and stun grenades. This bill was referred to the Committee on Judiciary & Public Safety and is part of a 12-bill, bipartisan package.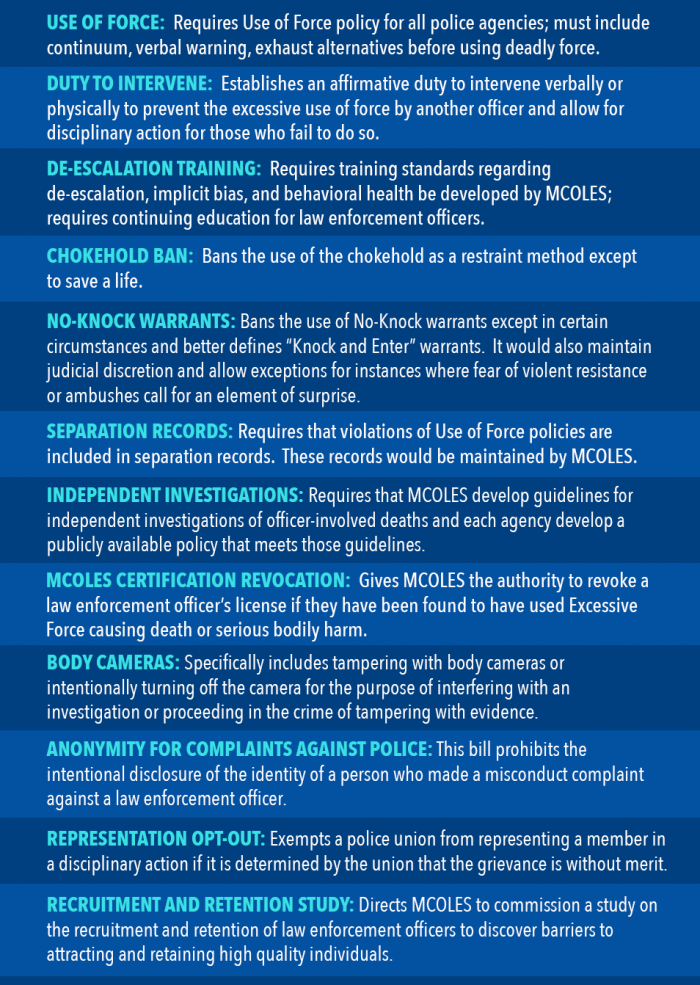 Senate Bill 487: Women's Prison Advisory Committee
I introduced a bill to establish a 13-person advisory committee to oversee and report on conditions at Michigan's only women's prison. This committee would be made up of professional experts and community leaders who would have access to prison facilities and have the ability to report and make recommendations to officials and offer policy updates to improve the sanitation, nutrition, and access to medical care. I introduced a similar bill last term and it passed out of the Senate Committee on Judiciary & Public Safety unanimously.
Vaccine Update
It's important that we all #SleeveUp and get our COVID-19 vaccine so that together, we can get #Vacc2Normal.
Wayne County continues to offer walk-in COVID-19 Vaccine clinics in SD6 for residents and employees ages 12 and up. Times are Monday through Saturday, 8 a.m. to 3 p.m. Individuals under the age of 18 will need a parent or guardian with them. Locations include:
9555 Haggerty Road, Belleville, MI 48111 (WCCCD Western Campus)
1 Maguire St., Flat Rock, MI 48134 (Flat Rock Community Center)
21000 Northline Road, Taylor, MI 48180 (WCCCD Downriver Campus)
You can register for a vaccine appointment at the Wayne County Health Department website.
Masks are required at all locations.
Residents who don't have access to the internet or need assistance navigating through the registration process can use the MDHHS COVID-19 Hotline to register. Call Monday through Friday from 8 a.m. to 5 p.m., and Saturday and Sunday 8 a.m. to 1 p.m. It is expected that the call center will have long wait times, so calling is recommended only to people who cannot register online or by text.
The MDHHS COVID-19 Hotline can be reached at 888-535-6136 (press 1). Residents may also receive vaccine location information by texting VACCINE to 313-395-1255.
Homebound residents of Wayne county now have the option to get a COVID-19 vaccination at home! Any homebound residents ages 16 years and older can call one of the following numbers to schedule an in-home vaccination.
Belleville
734-699-1400 (Press 1)
Brownstown Township
734-675-0920
Flat Rock
734-782-2455 (Ext. 6)
Huron Township
734-854-3802
Rockwood
734-379-9496
Romulus
734-955-4533
Sumpter Township
734-461-4833
Taylor
313-291-7740
Van Buren Township
734-699-8910
Westland
734-467-3201
Updates to Restaurants and Venue Orders
Starting June 1st, capacity limits for outdoor events will be lifted and capacity limits for indoor events will be raised to 50%. This includes stadiums, funeral homes, and wedding venues.
Individuals who are fully vaccinated are no longer required to wear masks indoors or outdoors, however unvaccinated individuals will still be required to wear masks indoors.
MIOSHA Guidelines Update
Effective May 24th, all employees may return to work in-person and remote work is no longer required. Fully vaccinated employees may now work without mask or social distancing requirements. Individual employers may still have their own guidelines as they work with MIOSHA to implement their return to in-person operations.
Unemployment Assistance
If you or someone you know who lives in Senate District 6 is having trouble receiving their Unemployment Insurance (UI) or Pandemic Unemployment Assistance (PUA), please fill out this unemployment assistance form and our office will reach out to assist you with your issue as soon as possible.
You can visit the Michigan Secretary of State FAQ page for answers to questions you may have regarding eligibility for unemployment or for issues you may have with your current claim.
Community Update
Read this article about Taylor Beaumont hospital staff who expressed their support and thanks to first responders for their amazing work throughout the pandemic. Let's show our support as well for the tremendous work done by hospital staff who have also faced great adversity during the pandemic.