Senate District 18 News and Events

September 9, 2021
Dear Neighbor,
As your State Senator, I want to make sure you're informed about state and local issues affecting our communities in the 18th District.
To that end, in the edition below, you can find information about:
My recent legislative work on:
Eliminating Cancer Causing Chemicals from Tents
Removing the 'Moral Character Clause' from Michigan Marijuana Licensing Law
Decriminalizing Psychoactive Plants and Fungi
Michigan Unemployment Agency Update
End of Federal Unemployment Programs
COVID-19 Resources
Testing and Vaccine Information
Emergency Rent and Utility Resources
PFAS Town Hall
Registration for my coffee hour next week
As always, you can reach my office at (517) 373-2406 or by replying to this email.   

Jeff Irwin
State Senator
18th District
LEGISLATIVE UPDATE
Eliminating Cancer Causing Chemicals from Tents
In 1975, when tents were made from waxed or oiled cotton, Michigan passed a law requiring that recreational camping tents sold in Michigan be fire resistant. While it seems like a reasonable thing to do, there are a few problems: 1) as tents are being made from new material our laws have not been updated to reflect that; 2) the chemicals used to make tents fire resistant are known to cause cancer, impede childhood development and reproductive complications, and are toxic to wildlife; and, 3) some modern tents can't be legally sold in Michigan because of these regulations. That's why I introduced Senate Bill 632 to eliminate outdated fire-resistant requirements from our laws to keep us, our children and our environment safe.
Removing the 'Moral Character Clause' from Michigan Marijuana Licensing Law
I introduced Senate Bill 619 which would amend the Medical Marijuana Facilities Licensing Act by eliminating the language that empowers the Marijuana Regulatory Agency (MRA) to deny a license to any applicant on account of their "integrity, moral character, and reputation," or, on account of prior marijuana-related offenses. As the law currently stands, the MRA is empowered to deny an applicant because of their 'integrity, moral character, and reputation' or if the applicant has any prior marijuana-related offenses, even if the offense has been pardoned, expunged or reversed. The Michigan Regulation and Taxation of Marijuana Act, the law regulating adult-use cannabis facilities, has none of this language. To align the two regulatory acts (medical and adult use) and to ensure fairness in licensing, I introduced SB 619.
Decriminalizing Psychoactive Plants and Fungi Used for Religious Purposes
I introduced Senate Bill 631 which would decriminalize the manufacture, creation, delivery, and possession of psychoactive plants and fungi for religious and spiritual purposes. Under this legislation, commercial production and sales would not be legalized, but a person charging a fee for counseling or spiritual guidance would be allowed. These substances have medicinal value, religious significance, and have a low propensity for abuse. We shouldn't focus any law enforcement resources on people using these substances responsibly.
Texas Abortion Law
Last week, the U.S. Supreme Court ruled that Texas's law prohibiting abortion after 6 weeks may take effect. This law also allows private citizens in Texas to bring a suit against abortion providers and/or anyone who helped or facilitated in an abortion.
While this law will not only bring about damaging social and economic effects in Texas as women are forced to carry pregnancies to term (even in the case of rape or incest, this law is a harbinger of a possible decision to overturn women's constitutional rights and the protections afforded to them in Roe v. Wade. That is why I have joined with other lawmakers to propose protecting the right to choose in Michigan law.
PFAS TOWN HALL ON MONDAY, SEPTEMBER 13 AT 8 PM
Join Congresswoman Debbie Dingell, State Rep. Donna Lasinski, State Rep. Yousef Rabhi, State Rep. Felicia Brabec, State Rep. Ronnie Peterson, Rebecca Meuninck the Deputy Director of the Ecology Center, me and more for a town hall discussion about federal and state legislation that would protect us from PFAS in our food, water, and household items.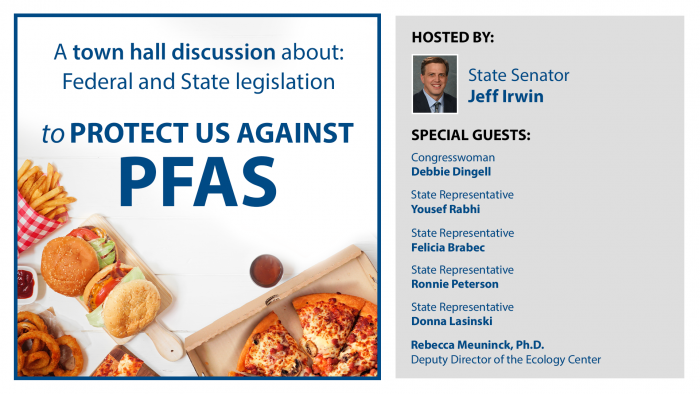 This town hall will take place on Monday, September 13th from 8 to 9 p.m. on Facebook Live. You do not need Facebook to join this town hall.
MICHIGAN UNEMPLOYMENT INSURANCE AGENCY UPDATE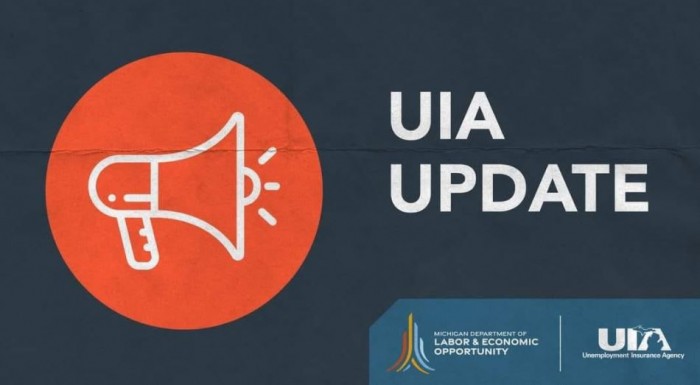 All federal unemployment benefits programs ended September 4, 2021. The emergency unemployment benefits approved by Congress were the: 
Pandemic Unemployment Assistance (PUA)
Pandemic Emergency Unemployment Compensation (PEUC)
Pandemic Unemployment Compensation (PUC)
Mixed Earners Unemployment Compensation (MEUC) 
The Sept. 4 expiration date also applies for people who show a benefit balance on their claims. People who are waiting for an eligibility determination for any of the federal programs and receive it after Sept. 4, will be paid all funds for which they are eligible. If you have not been paid yet, you should continue to certify through Sept. 4.
All protests and adjudications that have not been resolved by Sept. 4 will continue through the process despite the federal programs ending. Benefits will be paid to claimants who are determined to be eligible.
The Unemployment Insurance Agency has released a FAQ that answers many of the questions about what to do to ensure you receive your remaining payments. You can see the UIA's entire FAQ with more info here.
COVID-19 EMERGENCY RENT AND UTILITY RESOURCES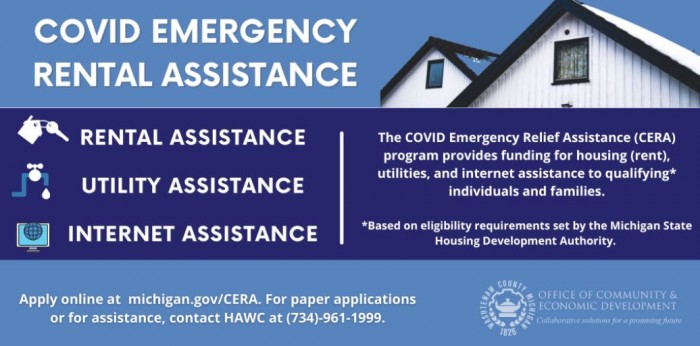 Need help with rent, utilities, and/or internet bills? Apply today at Michigan.gov/CERA. You can also access the CERA online application, links to paper applications, and new user guides to walk tenants and landlords through the application process at Washtenaw.org.
UPCOMING COFFEE HOUR ON SATURDAY, SEPTEMBER 18 AT 11 AM
Join me at my upcoming virtual coffee hour on Saturday, September 18 at 11:00 a.m. on Zoom.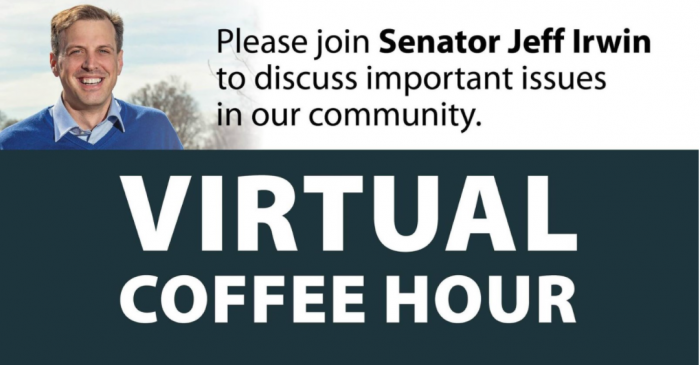 >> Please use this form to RSVP to the coffee hour and to receive the information about how to join the meeting, which you can also watch on my Facebook page.
WASHTENAW COUNTY VACCINE UPDATE
Good news: More than 70% of Washtenaw County residents 16+ have received at least one dose of the COVID-19 vaccine!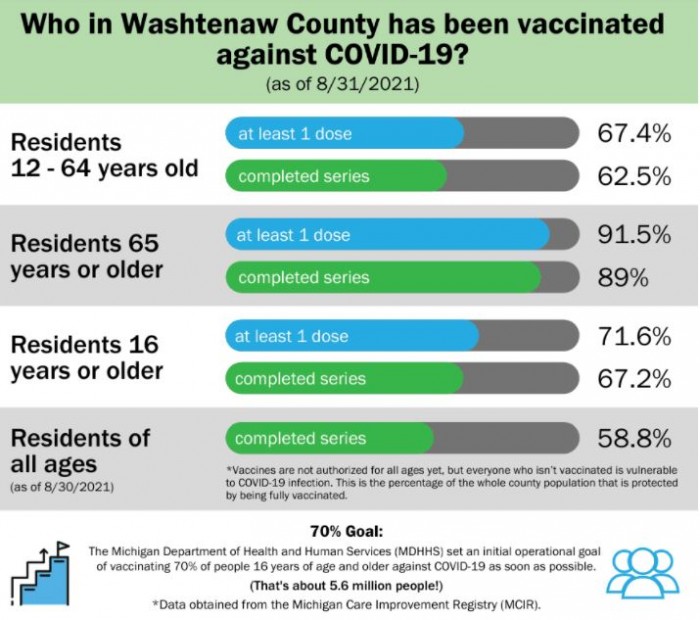 The Washtenaw County Health Department has an ongoing COVID-19 vaccination site located at 555 Towner St. in Ypsilanti. This site is open to anyone 12 years or older with no appointment necessary. You can request the Pfizer, Moderna, or Johnson & Johnson vaccine. 
Below are the times/days the site is open:
Every Tuesday: 9-11:30 a.m., 1-3:30 p.m., and 5-7 p.m.
Every Wednesday: 9-11:30 a.m. and 1-3:30 p.m.
Every Thursday: 9-11:30 a.m. and 1-3:30 p.m.
Every Friday: 9-11:30 a.m. and 1-3:30 p.m.